A marvelous feature of an outdoor living space is a bar. It adds an area for people to gather and enjoy quality time over a drink, the big game, or while the chef is at work on the grill! We have put together 6 beautiful outdoor living spaces with bars. Click through the slide show for some inspiration!
1. Fire Feature Bar
This outdoor kitchen is fully equipped with a sink, refrigeration, grilling station, and a bar with a fire feature. The fire feature has a controlled flame that adds beauty and warmth to this outdoor living space!
2. Island Bar
This is a unique design. The oval shaped outdoor kitchen has a bar, side burner, grill, & refrigeration! This island bar & grilling station is the focal point of this persons entire outdoor living space! Gather around for a nice cold beverage!
3. Simple Bar
This bar is an extension of an outdoor kitchen. It is equipped with refrigeration and beverage dispenser to keep cold beer on tap! The outdoor living space is built underneath the back patio roof, so this family can enjoy their space rain or shine.
4. Transformed Pergola
This pergola has been transformed into an entire outdoor kitchen. The bar has LED lights and underneath the pergola is a fully equipped outdoor kitchen.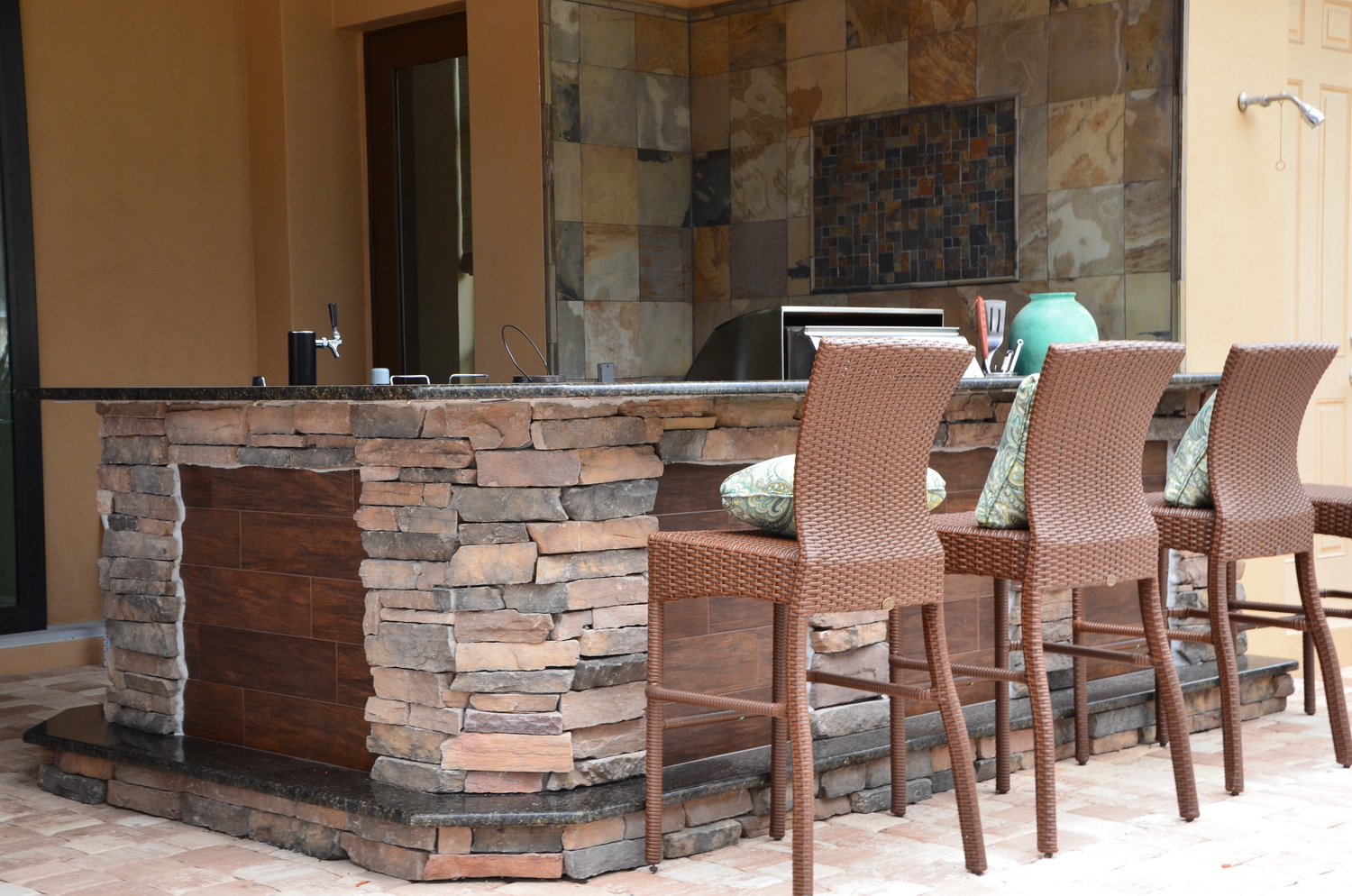 5. Stack Stone w/ Wood Panels
This bar has a unique & beautiful design. The stack stone is complimented with wood paneling. Not only that, but the bar has a grilling station and beverage dispenser.
6. Fully Equipped
This bar is not only beautifully designed, but it comes fully loaded! Their is a massive grilling station with a grill, side burner, & smoker. The bar has ample room for seating, a sink, kegerator, refrigeration, and plenty of storage components.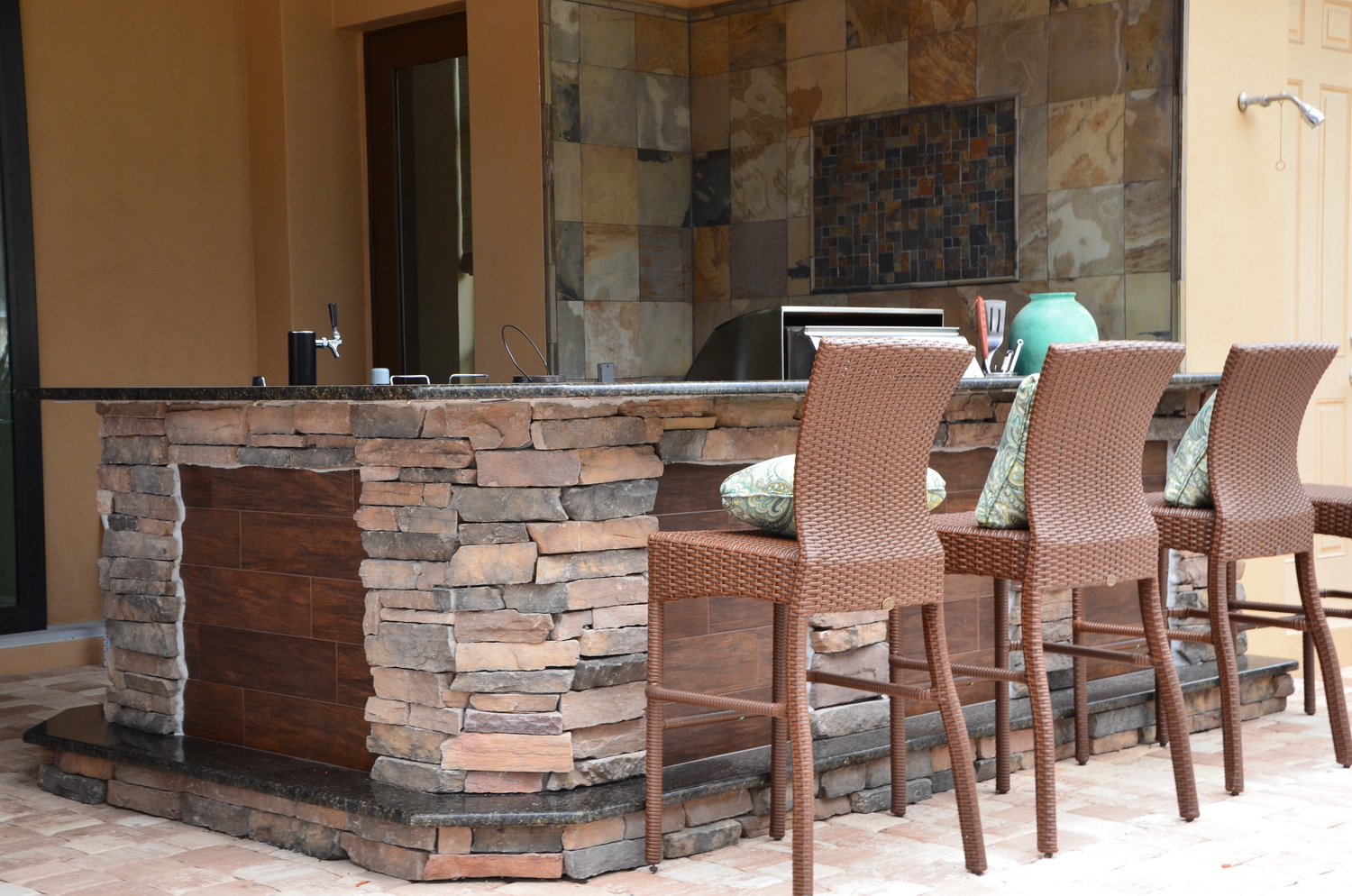 Let us know what you think of these outdoor living spaces in the comment section below! How do you like the designs? Which one is your favorite?
Other Blog Posts You'll Love